Monday, October 20, 2008
Thank you to everyone who entered the contest for the Wedding Photography Giveaway!!
After reading thru alot of touching stories, the Judges and I have decided that we have found the best one to fit exactly what we were looking for and the most deserving for this gift from me, not that you all wasnt, everyone had amazing stories, thats why I did end up with a 1st runner up who will also get a little something too.
But here is the wonderful couple we have decided on! I hope you enjoy thier true love story as much as we did!
HUGS
Crystal
True Love's Story
Zechariah Q. Thompson & Sarah N. Hitchcock

Every individual has a story to tell. Every couple includes two separate life stories that join into one of a deep and unique love. I must say that God has truly blessed in our lives and we have story beyond all other stories. A story of two friends, separated by time and space, rejoined, and now on a journey together as life partners. Let me take a few minutes of time to share our story to you!
Our story begins at the prime age of five. Zack and I, Sarah, me the first day of kindergarten and began a friendship at school. We would play together at recess and pretend that we were Power Rangers. We rode the same school bus and lived about a mile apart. Zack moved away after the first grade. My memories of him were soon forgotten as I made new friends and advanced in school and age. Zack also made new friends and moved on. We would have never thought that we would meet again, or that if we did, we would never in a lifetime remember each other, but that soon changed.
When Zack moved away, he went to live with his mother and step-father. Because of some very unusual circumstances, when he became of age to decide who he wanted to live with, he chose to live with his father and step-mother. This didn't go over too well with his mother, and she has not ever spoken to him since that day. Zack's father and step-mom lived not too far from me (approximately about a mile or so).
I was raised by grandmother. My mother gave birth to me when she was fifteen years old. I have no relationship with my father and did not meet him until I was 14 years old. I was going to be given up for adoption, but my grandmother had compassion on me and took me in to her home. I was raised in very difficult circumstances of which we won't go into detail. I am the first in my family to graduate high school and the first to pursue an honorable career. Without Jesus Christ, I would not have been able to achieve these goals in my life.
Since the age of eight, I have attended Joy Baptist Tabernacle. My pastor has been a father figure in my life and has taught me many things about the Lord. Since the age of thirteen, I prayed for my future husband. I prayed that the Lord would give guidance and direction in my life, as well as his. I prayed that He would make real to me this person when the time was right. Never did I know that He would show Zack to me so soon.
On the first day of high school, I was so excited. I was on a search to meet someone. When I got to school that day, I didn't meet the person that I was looking for, but I met Zack. He overheard me talking to a friend about meeting this person. He knew the young man and said that he would help me find him. I thanked him as the bell rang to begin the day. Later on that day, I saw him on my bus. I plopped into the seat with him and thanked him so much for his kindness. He looked at me rather strangely and said that it was not a problem. After that, we began talking everyday and figured out that we were best buddies in kindergarten and first grade! We caught up with each other and even took a look at our kindergarten class photo. It was very neat to see God unfolding this, but I was blind to the fact that he was the one that I was going to spend my life with.
Zack and I dated other people in high school, but remained best friends. Zack's girlfriend ended up moving away and breaking his heart. My boyfriend at the time was a total jerk face, so we both ended relationships around the same time. Zack said that he wanted to take me to the movies as friends so we could both feel better. I WAS SO BLIND!!! All of my other friends were telling me that we would just make the cutest couple ever and I thought that there was no way under the sun that we could because we were such good friends.
So, Zack and I talked on the phone all the time. I still was blind to the fact that he liked me. I began to wonder within myself if he was someone that I should date. He asked me one night on the phone whether or not I liked him. I reluctantly said yes and agreed that we could go to the movies, but JUST AS FRIENDS!!!!
Well, the day of our first date finally came to pass. I was nervous and got dressed up and ready for it! I knew that I liked him and that we could possibly become a couple. He had been sick the night before and wanted to make sure he could still go on our date. He drank over half a bottle of Nyquil and was very sleepy! He slept during most of the movie!!! It is always quite funny to share our first date to people because it was so awkward!
He started coming to church with me and I began to see that he was a great person (a candidate for me to date!) and so when he asked me on January 9, 2004 (at the age of 15), I said yes. J On my 16th birthday, he gave me a promise ring and said that he wanted to spend the rest of his life with me. I still wear that ring!
As graduation approached, the college decisions were worrying us both. He didn't really know where he wanted to go or do, and I knew that I was going to a small Christian college in Powell, TN. Zack's parents offered to help him, so he decided to go there too. Second semester, money was very tight and he was not able to stay at college. I returned and he stayed home. It was very difficult going from spending all day every day with someone to not even getting to talk to them. I didn't have phone at the time and he would call my friends just to get to talk to me for just a few moments. The time that we had away from each other assured both of our hearts that we were meant to be together. Our love intensified as the miles separated us. God was testing our faith in Him, as well as in each other…and may I say we passed with flying colors!!!
Zack is God's greatest gift to me! The way that he proposed was so very special. He took me up on Signal Mountain and began to talk about how we met. He talked about all the things that God had brought us through and that he knew that we were meant to be together. Since Chattanooga is such a special place to me, he asked me to make him happiest man in all of Chattanooga by being his bride. I couldn't stop the tears from flowing down my face! As we are working on five wonderful years together, we are looking forward to the future and growing old together!
We are planning on getting married on June 27, 2009 at our church. We chose that date in honor of his grandmother, who has been a tremendous blessing to both of us. She was the person that taught him about the Lord and has impacted his life in a great fashion. She is on oxygen and has suffered from congestive heart failure. June 27 is her birthday and we hope that we can remember her in the years to come on each anniversary that we share together.
As you consider each story you read, it would be our prayer that you have received a blessing from reading ours!
Congratulations you guys!!
Posted by

Crystal Shirley
at 6:19 PM
2 comments:


Monday, October 6, 2008
I had the pleasure of getting to go the the Blaylocks home and photograph their beautiful new lil family and new addition :) Lilyana. Most precious baby! She was good the entire time we were messing with her haha, a photographers blessing!!!! When a baby completely works with you too hehe. Here are a few photos from that session :) Enjoy! Oh and I cant forget to mention the other "baby" her name really is "babie" haha! I was able to grab one photo of her protecting her new lil bit before she lunged at my camera lens trying to bite it off, thats what everyone didnt see lol! But she didnt like the shutter sound so everytime I would shoot she would bark haha so funny!! Its hilarious how animals have such personalities almost like humans haha.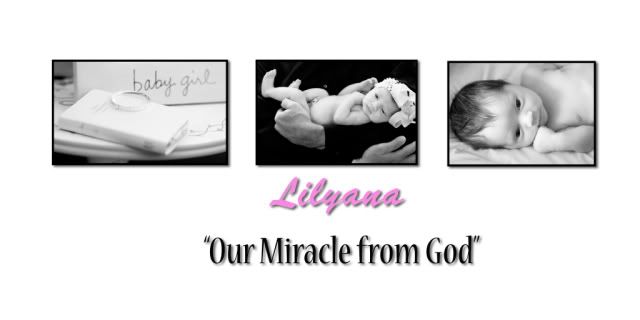 Posted by

Crystal Shirley
at 6:32 PM
1 comment:


Friday, October 3, 2008
Scott and Nicole are a blast to be around, we went a couple weeks ago to Cash Canyon to do their engagement photos, I have never been there before and its one of their favorite spots, and when we got there it was absolutely breathtaking! They are so fun to be around but can quickly turn on the passion too!! Here are a few photos from their session. I cant wait for their wedding at the end of the month!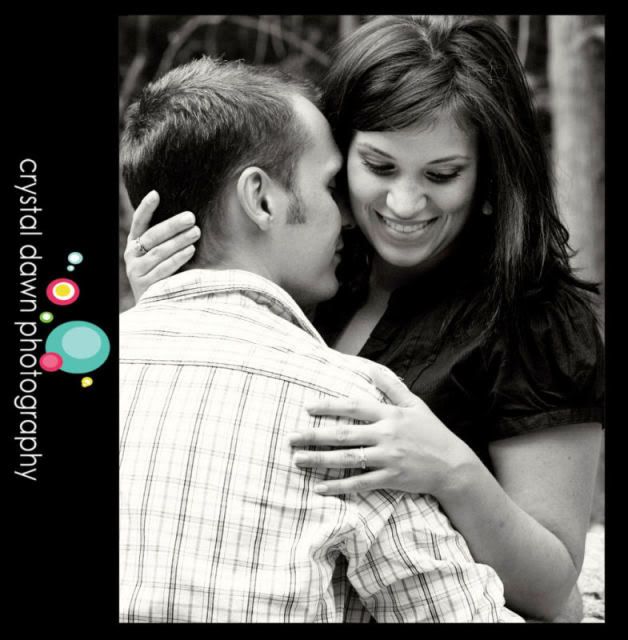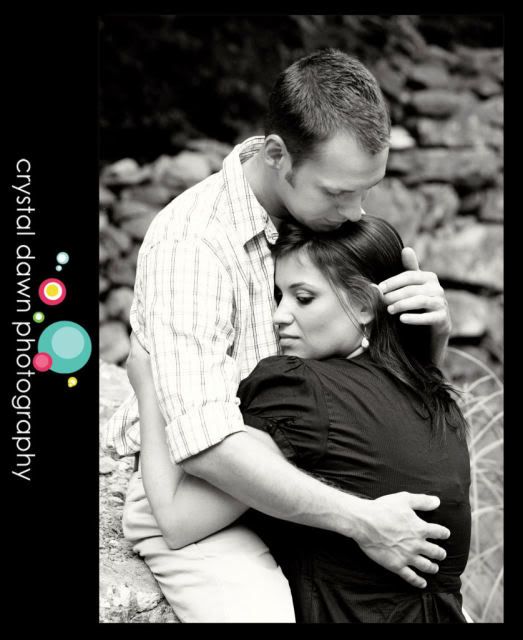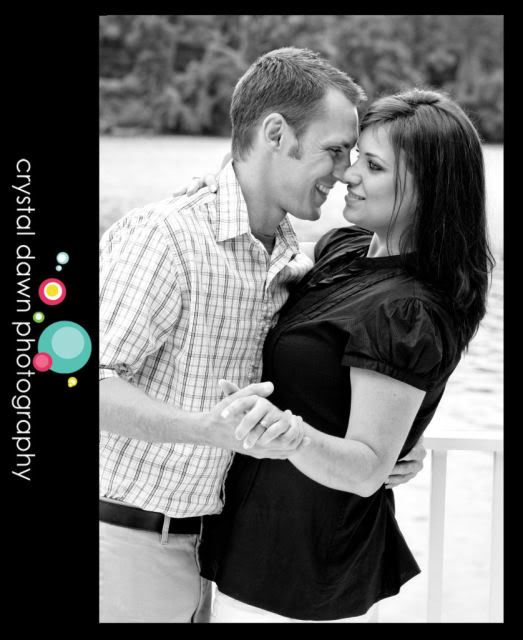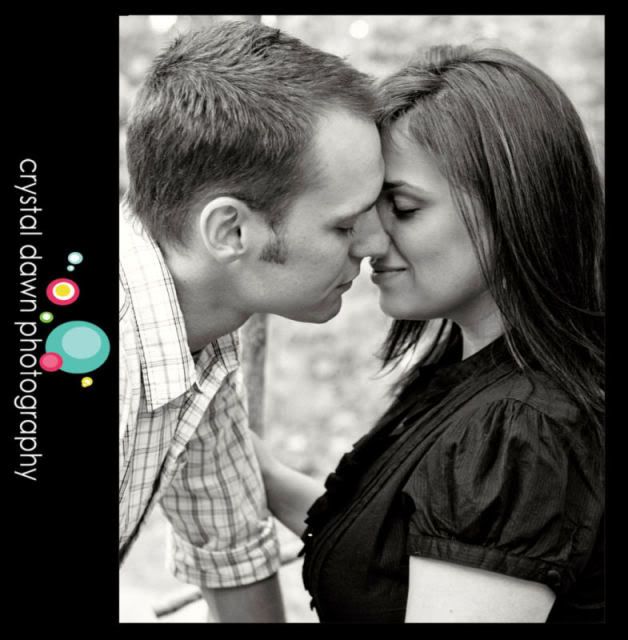 Posted by

Crystal Shirley
at 12:24 PM
1 comment: